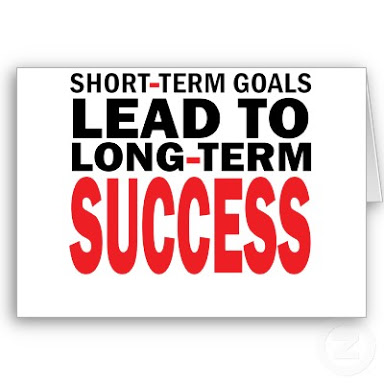 Happy New Years!!! Had my ups and downs this past year. Looking forward to accomplishing new and current goals. 2020 is the year I am looking forward to because that is when I will be graduating from BYU-I in July. But in the meantime, I will continue to learn about families and psychology. Having my studies gets me through most of my hard times and understand my own issues as well has been allowing me to open up my eyes and see others and their needs as well. In this process, I am discovering myself and reshaping me to be a better me. I have not been perfect in doing this but we all are a work in progress.
Society puts a lot of emphasis on new year's resolutions.  I don't see any point in making a New Year's resolution that I know I cannot keep all year long.  In my studies, I have discovered a little system called short-term goals, also known as smart goals.  This is how I try to get through life.  Even though most goals require a long-term commitment, I cut them down to short-term goals.  In doing this, it allows me to assess where I am at every week and then on the fourth week, I either add or subtract to my goal in order to succeed.
For example, I have been trying to lose weight for the past three years after I had appendicitis and gained a lot of weight after my surgery in 2015.  I started many diets and exercise routines and was unable to successfully lose weight.  I may lose 10 pounds but it would just come right back and add a few more with it.  It became very depressing and frustrating, not to mention my ex was not very supportive and his abuse and addiction tore at me in the whole process. Well as the next year came and gone, it just got worse.  I would try and I would fail.  I started pathway program in September of 2016.  I learned about short-term goals and how to apply them to your life to turn them into long-term.  I tried a few more times while in Pathways to lose weight but the only thing I successfully accomplish in my life at this time was divorcing my ex-husband, which was finalized in January of 2017.  In November of 2017, I was told by my doctor I have Fatty Liver Disease.  This disease can lead to Chirosis, Hepatitis, or Cancer of the liver.   I don't drink alcohol, quit smoking June of 2015, I never did any drugs, so I couldn't understand how I had this liver disease.  At my next appointment, my doctor helped me come up with a diet and exercise plan to lose weight.  He told me if I lose the weight then my liver can repair itself and everything will work itself out.  I lost 60 Pounds from November 2017 to November 2018.  I took it four weeks at a time and was able to make the short-term goals turn into long-term results.  I still have some work to do and I will have to always work at keeping my weight under control but I know I can do it successfully now.  I just hope that someday I will have someone who is willing to be my coach and partner in my long-term goals.
New Year's resolutions should be replaced by short-term goals or smart goals for it has for better results.  As you can see if something is not working then you can switch it around and try something new.  I make short-term relationship goals as well.  Even though I have not successfully found my eternal partner yet, I know that if I keep working on improving me to make myself worthy that God will bless me and I will find my eternal partner with time and patience.
HAPPY NEW YEARS TO EVERYONE AND MAY GOD BLESS OUR LIVES!!!